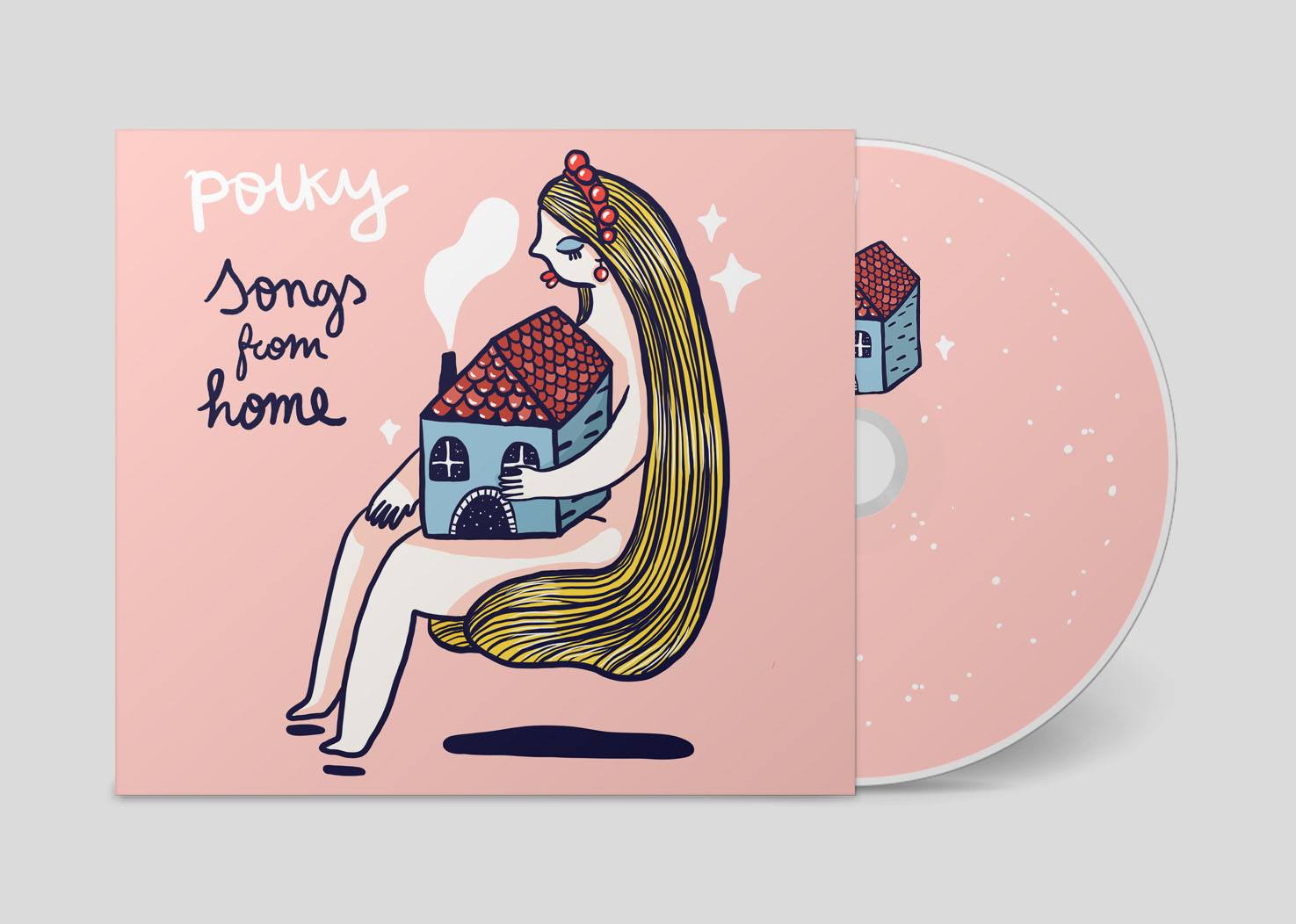 Our new album titled 'Songs From Home' is ready to pre-order! Recorded at acclaimed Canterbury Music Company by Grammy nominated sound engineer Jeremy Darby and produced in collaboration with musicians Jaron Freeman – Fox and Wojciech Lubertowicz, the band's first full-length album is finally coming to Toronto on Dec 6, 2020!
We chose 'Songs From Home' as the title because it speaks to our collective understanding of 'home', celebrating the multicultural city of Toronto, as well as our roots in Poland. We dedicate this album to the people who have made Canada their home, and the songs that bring us community and give us strength!
We gratefully acknowledge the support from the Ontario Arts Council and FACTOR
POLKY – Polish folk music – Canadian musicians –
Multicultural way!
Created by courageous Polish ladies and fronted by singer Ewelina Ferenc Toronto's own Polky (meaning "Polish women") came together through a shared passion for the enigmatic and upbeat style of Eastern European music. By adding a uniquely Canadian, multicultural flavour, Polky brings their own original sound and lyrics to Eastern European traditional forms.
Polky takes you on a musical journey to Poland, the melting pot of Eastern and Central Europe where you can hear Carpathian, Jewish, Gypsy, Ukrainian, Slovak and Hungarian influences!
The band has performed at the Danforth Music Hall, opening for Lemon Bucket Orkestra and Boogát, the Aga Khan Museum, Polish and Ukrainian Festivals, Summerfolk Festival, Ashkenaz Festival, Folk Ontario Conference and Folk Alliance International, Memoires et Racines in Quebec and more!
Their first EP Immigration is inspired by Polish traditional music from Mazovia region, Polish mountains, immigration to Canada, and… Led Zeppelin!
POLKY IS:
Ewelina Ferenc – lead vocal, baraban, Polish frame drum
Ala Stasiuk – vocals, dance teacher
Georgia Hathaway – fiddle, vocals
Marta Sołek – suka from Bilgoray, fiddle from Plock, Greek lyra
Peter Klaassen – upright bass
+ guests!
To jest aukcja Sztabu Kanada #5615
Cały dochód z aukcji przeznaczony jest na rzecz Fundacji WOŚP.
Aukcja rozpoczyna się 20 stycznia – kończy się 31 stycznia o 18:00 czasu torontońskiego. Licytujemy w komentarzach pod postem.
Licytujemy w złotówkach. Wpłaty za wylicytowany fant dokonujemy osobiście w sztabie do stacjonarnej puszki sztabowej (po przeliczeniu na dolary kanadyjskie) lub elektronicznie do naszej sztabowej
eSkarbonki https://eskarbonka.wosp.org.pl/w2twqg
Album do odebrania w siedzibie sztabu w Toronto lub wysyłka na koszt osoby licytującej 
Prosimy pisać do nas na 28wospkanada@gmail.com w celu ustalenia szczegółów.
W temacie maila proszę podać nazwę wylicytowanego fantu.
Cena wywoławcza: 40 zł
Wpisz ofertę w komentarzu poniżej